Free Digital Mockup Service
Photo Only
Printed on 260 gsm lustre paper for beautiful photo realistic printing. Each print comes with a 2.5cm white border and is signed on the bottom right hand side within the border. It is ready to mount or frame however you like.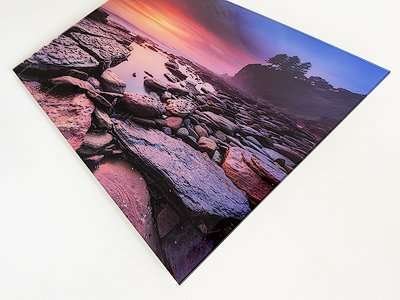 Acrylic Facemount
These are the classic acrylic wall panels which have a frameless floating effect. Acrylic Facemounts are a great alternative to framing. They have that classic modern look, with brilliant colours from the acrylic. Edges are diamond polished to a sparkle adding fine detail. They are timeless and have great applications in the home or office. The image is printed on metallic paper for a pearl like finish. They have a sturdy hidden backing frame and they come standard with a hanging bracket, so you can put it up on your wall with ease.
Framed
All frames are 2cm wide and 4cm high. They are available in White wood, Black wood and Oak Wood. Each frame is handmade from scratch.
The print has a 2.5cm white border around it, which is signed on the bottom right hand side within the border, and mounted onto gator board, so your print will never warp over time. A 6cm white mat board is placed in front of the print to separate the print from the glazing. The glazing is acrylic which is lighter than glass and will not shatter.
D Rings and wire are attached for hanging small frames and double D Rings are attached for larger frames.
Canvas
Canvas prints are an affordable and lightweight option with a beautiful painterly feel. The canvas is stretched around a wooden frame and they come ready to hang. They make the perfect gift.
* All sizes below are approximate
Print Size
Finished Framed Size
30cm x 10cm
51cm x 31cm
61cm x 20cm
82cm x 41cm
76cm x 25cm
96cm x 46cm
91cm x 30cm
110cm x 51cm
122cm x 40cm
143cm x 61cm
152cm x 50cm
173cm x 71cm
182cm x 61cm
203cm x 82cm
The finished frame size includes the print with an additional 2.5cm white border all the way around the picture, a 6cm White Matt Board all the way around the picture and a 2cm wide frame.
* FREE shipping Australia Wide on all orders
Orders shipping within Australia
Unframed Prints – Total wait time from order date to delivery is 1-2 weeks.
Framed Prints, Acrylic Facemounts and Canvas Prints – Total wait time from order date to delivery is 3-5 weeks.
Orders shipping overseas
Only unframed prints are able to be shipped outside of Australia. We are unable to ship any framed, acrylic facemounts or canvas prints overseas. Total wait time from order date to delivery is 3-4 weeks.
They say an image tells a thousands words, well so does a Gift Card!
Choosing an image as a gift from my extensive collection can be overwhelming as well as the fact that everyone has different taste, so a gift card is the perfect solution.
Make the gift card extra special by including a a personal message when ordering, it always adds a nice touch to the gift card they are receiving.
The E-Gift Cards are delivered via email within 24 hours straight to your inbox.
Make someones day and order a gift card now by clicking here.
Free Digital Mockup Service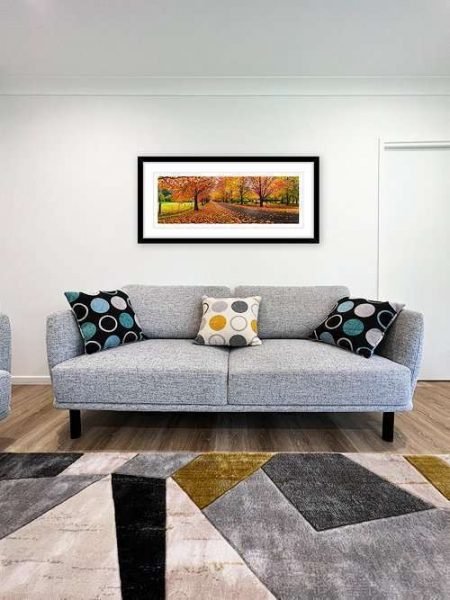 If there is an image you like but you aren't quite sure whether it will look good on the wall and in the position you would like it, take a photo of the location with your smartphone and send it through to me, and I will happily superimpose your image of choice on the wall in the location you are considering placing it.
Things to consider when taking the photo:
Don't just take a photo of the wall, a good idea is to take a photo of the surrounding area, so for example your bed, dining table or lounge which will give you an excellent idea of how the picture will look in that space.
Also note down the size of the wall you want the picture to go on, or the size of the couch, TV etc. You can take an educated guess if you are not sure. I need to know this so I can make the proportions of the picture correct to your actual space which will give you a realistic representation of how the final image will look on the wall.
Also note down the name of the image and Image Code along with what type of print you would like, Canvas, Acrylic Facemount or Framed along with the frame colour of either Black, White or Oak.
Simply email the image and the details through to
info@brianbornstein.com
. I will mockup the picture on your photo and email it back to you. 
If you have an image in mind of a location in Sydney and you can't find it my gallery, I am more than happy to be commissioned to take the photo of your dreams so you can have it hanging on your wall in no time at all.
Please email me at info@brianbornstein.com, title the email 'Commission' and let me know which location in Sydney you would like me to take a photo of, along with the time of day and what you envision the photo to look like.
I will get back to you and then we can discuss the finer details to bring the image in your mind into reality and onto your wall.